Corporate Profile
Behind the success of today's Times-Shamrock Communications is over a century of family tradition — a tradition of progress born of E.J. Lynett, who, in 1895 combined his love of journalism with his exceptional foresight to build the solid foundation of today's media company.
To ensure that his standards of excellence would not be lost in future generations, E.J. Lynett personally schooled his children in the business and profession. When he died in 1943, William R., Edward J. and Elizabeth R. Lynett took the helm of what would become the Times-Shamrock flagship. Under Edward J. Lynett's guidance as publisher, The Scranton Times earned national recognition with a 1945 Pulitzer Prize.
From 1891 to 1990, The Times' strongest daily competition had been the morning Scranton Tribune. When it and its Sunday paper The Scrantonian ceased publication, The Times purchased their nameplates and continued the morning paper, serving readers who were accustomed to a two-newspaper city.
The publishers' devotion to progress and the needs of the community became evident on June 27, 2005, when after more than 250 years of combined service recording the life and times of the region, Scranton's two newspapers became one — The Times-Tribune. The transition to a single morning newspaper came after an investment of more than $6 million in newsroom and printing plant technology and equipment.
In addition to The Times-Tribune and the Standard-Speaker, which Times-Shamrock purchased May 1, 2007, the company owns The Citizens' Voice of Wilkes-Barre and the Republican and Herald of Pottsville.
The Voice was founded in October 1978 by newspaper employees in Wilkes-Barre who sought working conditions better than those offered at the Wilkes-Barre Publishing Co. The newspaper was sold by its employee shareholder-owners to The Scranton Times on May 1, 2000.
The Pottsville newspaper, founded in 1884, serves Schuylkill County and surrounding areas. In 1979, the paper was awarded the Pulitzer Prize for an investigative series. It was purchased by Times-Shamrock in 2003 and made the move from an afternoon newspaper to a morning edition a year later.
The company's present CEOs, representing the fourth generation of the Lynett-Haggerty family, are Robert J. Lynett, George V. Lynett Jr. and Matthew E. Haggerty.
Today, the broad-based media company has 15 print publications in Northeastern Pennsylvania, more than 10 radio stations in Scranton/Wilkes-Barre, Baltimore, Milwaukee and Reno markets, dozens of websites, a creative services division and a billboard company.
Times-Shamrock's four daily newspapers have a combined total weekly audience of 493,785, and its publications and radio stations reach more than 1 million Northeastern Pennsylvania readers/listeners each month.
George V. Lynett, Jr., CEO of Times-Shamrock Communications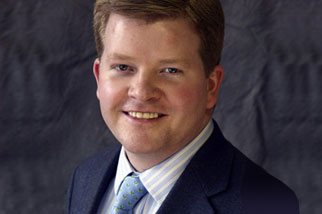 George V. Lynett, Jr. is a graduate of Scranton Preparatory School and earned a B.A. from the College of the Holy Cross. He earned a Diploma in Business Studies from the London School of Economics. He received a Masters Degree in Business Administration from Georgetown University, McDonough School of Business.
George was commissioned an Ensign in the U.S. Navy and spent three years onboard the USS Benfold, a guided missile destroyer, completing two tours to the Persian Gulf.
George is currently CEO of Times-Shamrock Communications. He served as Publisher of the Towanda Daily and Sunday Review in Towanda, PA and the Times-Shamrock Weekly Group of nine papers in Pennsylvania and New York.
He currently serves on the Board of Trustees the Pennsylvania Newspaper Association; the United Way of Lackawanna and Wayne Counties; and the Independent Newspaper Group. He is a Campaign Cabinet member of the United Way of Lackawanna and Wayne County's annual fund drive. He is a former Board member of the University of Scranton, the Pennsylvania Newspaper Association Foundation; the Greater Scranton Chamber of Commerce; the Lackawanna Bar Association Foundation; Towanda Memorial Hospital in Towanda, PA; the Central Bradford County Chamber of Commerce; and the Boy Scouts of America (Bradford County). He is a former National Advisory Board member of Guthrie Health System in Sayre, PA. He is past president of the Friendly Sons of St. Patrick of Lackawanna County.
George lives in Waverly Township with his wife, the former Katey Lisk, their daughter Alison, and their sons, George, Will and Hugh.
Matthew E. Haggerty, Esq., CEO of Times-Shamrock Communications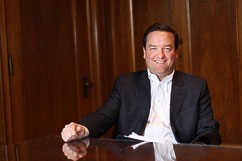 Matthew E. Haggerty, Esq. is a graduate of Scranton Preparatory School, Villanova University, and The Columbus School of Law at the Catholic University of America. He received a Master's Degree in Business Administration from Villanova University.
Matt served a federal clerkship with The Honorable William J. Nealon in the United States District Court for the Middle District of Pennsylvania. After clerking with Judge Nealon, he was an Assistant United States Attorney for the Middle District of Pennsylvania.
Matt serves as CEO of Times-Shamrock Communications and as Publisher of the Times-Tribune in Scranton, PA, the Citizens' Voice in Wilkes-Barre, PA and the Standard Speaker in Hazleton, PA. He is Managing Director of Elk Lake Capital, a family office-private equity firm of the Lynett Haggerty family. He is Chairman of the Board for ELK portfolio company, Environmental Services Laboratory and Environmental Land Surveying and Solutions. He also sits on the board of the Flying Fish Brewing Company.
Matt adheres to the family principle of community service. He is a member of the Board of Trustees of the University of Scranton. He serves as Secretary of the Board of the Northeast Pennsylvania Healthcare Foundation. He is Chair of the Board of The Scranton Area Foundation and has served as a member of the Board of Trustees of Scranton Preparatory School and The Greater Scranton Chamber of Commerce. He is a Past President of the Friendly Sons of Saint Patrick of Lackawanna County.
He lives in Scranton with his wife, Christina and their five children: Abigail, Caroline, Cecelia, Matthew Jr., and Joseph.
Robert J. Lynett, CEO of Times-Shamrock Communications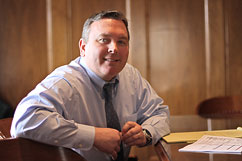 Robert J. Lynett is a graduate of Scranton Preparatory School and earned a B.S. in Corporate Communications from Ithaca College and earned an M.B.A. from Loyola College in Maryland. He earned a Master of Arts in Communications: Journalism and Public Affairs from The American University.
Bobby served as the Business Development Manager for the Downtown DC Business Improvement District where he was responsible for recruiting and retaining businesses and industries in the Nation's Capitol, the third largest non-profit Business Improvement District. He is currently CEO of Times-Shamrock Communications and has served as General Manager of the Scranton/Wilkes-Barre Radio Division as well as Assistant Group Publisher for Times-Shamrock Communication's Alternative Newspaper Division, with papers in Baltimore, Orlando, Detroit and San Antonio.
Bobby is committed to serving his community. He sits on the board of The United Neighborhood Center of Northeast PA and Foundation Board of the ARC of NEPA as well as St. Paul's/St Clare's' Pastoral Council. He is a past president of the Board of Directors for Scranton Tomorrow. He has also served on the Lackawanna County Workforce Investment Board.
He resides in Scranton with his wife, the former Noelle Maloney and their five sons: Bo, Jack, Quinn, Mackey and Thomas.
Donald Farley, COO of Times Shamrock Communications Print & Digital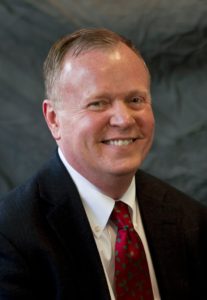 Donald Farley
, COO of Times Shamrock Communications Print & Digital, has been in his current position since September of 2011. Prior to becoming COO, he held the positions of Group Publisher of Times-Shamrock Alternative Newsweekly Division, consisting of five Metro-Newsweeklies located in Baltimore, Detroit, San Antonio, Orlando and Cleveland, as well as Publisher of Baltimore City Paper and General Manager of the companies Weekly Division…
Don earned a B.A. in Communications from California University of Pennsylvania in 1983.
Don has worked for the company since May of 1983. His first job with the company was as the Main Street Advertising Representative for the Daily Review in Towanda. In 1984 Don joined the Pocono Shopper in East Stroudsburg as the papers Manager and in 1986 assisted the company in opening the Wayne County Edition of the Pocono Shopper. In 1988 Don was named General Manager of the companies Free Paper Division overseeing papers in Owego, NY; Troy, PA; Honesdale, PA and East Stroudsburg, PA. In late 1988 Don accepted the position of General Manager at Baltimore City Paper in Baltimore, MD and in 1996 Don was named Publisher of City Paper. In 1999 he became Group Publisher of the newly formed Alternative Newsweekly Division. In September of 2011 Don took over the newly created position of Regional General Manager for the Times-Tribune, Citizens' Voice, Standard Speaker, Commercial Printing, ADI and CNG. On January1, 2014 Don was named COO of Times-Shamrocks Print and Digital covering all operations in the Northeast Pennsylvania Region.
Don serves on the Board for the Wilkes-Barre Chamber of Commerce. He resides in Waverly with his Wife Maggie and Son Jesse.
Mitch Dolan, COO, Radio & Outdoor Times-Shamrock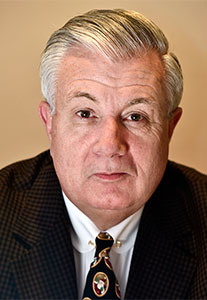 Mitch Dolan, COO of Radio and Outdoor for Times-Shamrock Communications, has been in his current position since 2014.
Prior to joining Times-Shamrock, Mitch was the longtime President of the ABC Radio Station Group, (later Citadel). He simultaneously served as President and General Manager of New York flagship radio stations (77 WABC and 95.5 WPLJ-FM) as well as overseeing the Talk Programming division of the ABC Radio Networks. His duties included operating responsibility of all of the group's owned-and-operated stations in New York, Los Angeles, Chicago, San Francisco, Washington, Dallas, Detroit, Atlanta and Minneapolis — including an additional five ESPN stations and the Radio Disney station group.
In 1979, Mitch joined Capital Cities' Rhode Island stations as an account executive. He was named President and General Manager of WPRO AM/FM in 1987 and became, at age 32, the youngest individual to hold that title in ABC. Under his leadership the ABC Radio Division (with only 22 major market stations) became the nation's third largest group in overall revenue and #1 when ranked by revenue-per-station.
Mitch has received numerous individual and group honors and nominations, including NAB Station of the Year, Marconi Awards, Crystal Awards, News/Talk Executive of the Year, Best Station Group Manager, GM of the Year and NAB Legendary Station of the Year. A 1978 graduate of Niagara University, Mitch is married and the father of two grown children. He and his bride, Frances, reside in Scranton, Pennsylvania.
James Lewandowski, CFO for Times Shamrock Communications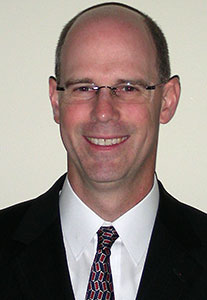 James Lewandowski, CFO for Times Shamrock Communications and Elk Lake Capital. Jim has over 20 years of experience in accounting, finance and treasury, beginning his career with six years in public accounting before moving to the private sector.
He spent eight years as part of the senior management group for a Philadelphia family office focusing on financial management of the diversified portfolio companies along with acquisitions, dispositions and serving as a member of the strategic planning team. Jim served as CFO for a number of companies before joining Times Shamrock Communications in 2014. He is responsible for the overseeing all finance, accounting, risk management and treasury functions for the organization.
Mr. Lewandowski earned a B.S. in Accounting from Penn State University and achieve his CPA designation while in public accounting. He is a member of the American and Pennsylvania Institutes of Certified Public Accountants. Jim now resides in NEPA with his wife Nancy and daughter Katie.
Rob Miller, Director of Strategic Marketing and Business Analytics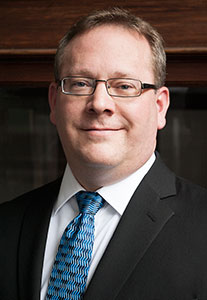 Rob has been with Times-Shamrock since February of 2015 and brings with him more than two decades of experience in the publishing industry.
As Director of Strategic Marketing and Business Analytics, Rob oversees Digital Sales, Interactive Media, Corporate Marketing and Customer Analytics for all of Times-Shamrock's print and radio properties. The focus of these teams is to drive engagement with readers and listeners, providing new and innovative ways to deliver the content that they seek while at the same time building the enthusiastic, high-quality audience that Times-Shamrock's advertising clients desire to connect with. Prior to joining Times-Shamrock, Rob built his editorial experience with F+W Publications in Cincinnati, OH, serving as Editor/Product Requisitions Manager in the company's Book Club division. He was part of the team that introduced the Nautical Book Club to the sailing community in 1996 and steered the Woodworker's Book Club to some of its highest historical membership levels. In 1998, Rob headed east to become a member of the Consumer Marketing team for Rodale, Inc's magazine division in Emmaus, PA where he oversaw new business promotions, retention efforts and circulation analytics for nine of the company's national consumer titles with a total circulation in excess of 8.5 million subscribers.
Rob earned his B.A in Business Administration with a concentration in Corporate Marketing from Franklin & Marshall College. He currently resides in Shavertown, PA with his wife Stephanie, daughter Paige and son Owen.
By the numbers
The Times, Voice, Speaker & Republican Herald:
Luzerne, Lackawanna & Schuylkill readers
Percent of Adults Reached
By the numbers
Times-Shamrock Digital, with our portfolio of Web sites, is the markets' most trusted source for comprehensive coverage of local news, sports and entertainment. This tremendous reach, along with tools like video and mobile advertising makes Times-Shamrock's suite of Web sites the ultimate source for ad targeting, tracking and value.
It's really a family to family feel that's unique, most of the companies are major companies in the ownership is often far away and the individual towns are not as critical to the owners of newspapers as you are with Shamrock where they're very closely tied in with the community. I think they do a good job of helping in the communities and they certainly help the retailers in the community too, they really want to make you succeed and do everything they can. It's good to have local owernship.
Al Boscov, CEO Boscov's Department Store
When it comes to the newspaper advertising Times-Shamrock gives us a really good outlet because, let's face it, in this area people read the newspaper. So any time we do an insert it's always been a tremendous success for us, we always get a very nice lift in our business.
Joe Fasula, Gerritys Supermarket
The increase in sales were probably the biggest, that made me the happiest. The publicity that we've received from customers coming in, old friends that I would see in the street saying that they've heard our ads, it's just over and over and over again.
Jim Cadden / Cadden Brothers
The main advantages are that we've done other forms of advertising but we've not ventured into radio, now we're exposed to the new market and that's been very helpful.
Paul Mackarey / Mackarey and Mackarey Physical Therapy
The people who are connected with this radio station can't be any nicer and particularly our personal salesperson really understood our history, understood why we do we do.
Jean Manning / Mannings Farm Dairy
By the numbers
Times-Shamrock radio fits every demographic. Radio is an efficient, targeted advertising medium and Shamrock Communications has some of the most popular stations in their markets.
Average hours spent listening per week
Adults 18+ listen to our stations weekly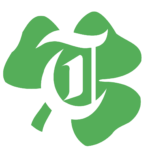 Times-Shamrock Communications
149 Penn Ave. Scranton, PA 18503
Subscribe
All-Access subscription plan provides you with access to all content on all platforms – print, online, mobile phones, tablet devices and e-editions. To get started, subscribe to home delivery today!