Behind the success of today's Times-Shamrock Communications is over a century of family tradition — a tradition of progress born of E.J. Lynett, who, in 1895 combined his love of journalism with his exceptional foresight to build the solid foundation of today's media company.
To ensure that his standards of excellence would not be lost in future generations, E.J. Lynett personally schooled his children in the business and profession. When he died in 1943, William R., Edward J. and Elizabeth R. Lynett took the helm of what would become the Times-Shamrock flagship. Under Edward J. Lynett's guidance as publisher, The Scranton Times earned national recognition with a 1945 Pulitzer Prize.
From 1891 to 1990, The Times' strongest daily competition had been the morning Scranton Tribune. When it and its Sunday paper The Scrantonian ceased publication, The Times purchased their nameplates and continued the morning paper, serving readers who were accustomed to a two-newspaper city.
The publishers' devotion to progress and the needs of the community became evident on June 27, 2005, when after more than 250 years of combined service recording the life and times of the region, Scranton's two newspapers became one — The Times-Tribune. The transition to a single morning newspaper came after an investment of more than $6 million in newsroom and printing plant technology and equipment.
In addition to The Times-Tribune and the Standard-Speaker, which Times-Shamrock purchased May 1, 2007, the company owns The Citizens' Voice of Wilkes-Barre and the Republican Herald of Pottsville.
The Voice was founded in October 1978 by newspaper employees in Wilkes-Barre who sought working conditions better than those offered at the Wilkes-Barre Publishing Co. The newspaper was sold by its employee shareholder-owners to The Scranton Times on May 1, 2000.
The Pottsville newspaper, founded in 1884, serves Schuylkill County and surrounding areas. In 1979, the paper was awarded the Pulitzer Prize for an investigative series. It was purchased by Times-Shamrock in 2003 and made the move from an afternoon newspaper to a morning edition a year later.
Today, the broad-based media company has 15 print publications in Northeastern Pennsylvania, more than 10 radio stations in Scranton/Wilkes-Barre, Baltimore, Milwaukee and Reno markets, dozens of websites, a creative services division and a billboard company.
Times-Shamrock's four daily newspapers have a combined total weekly audience of 493,785, and its publications and radio stations reach more than 1 million Northeastern Pennsylvania readers/listeners each month.
James Lewandowski, CEO for Times Shamrock Communications and Elk Lake Capital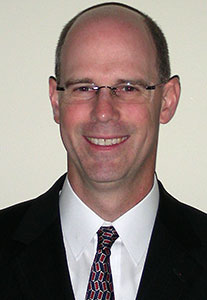 James Lewandowski, CEO – Times Shamrock Communications and Elk Lake Capital
James Lewandowski, CEO for Times Shamrock Communications and Elk Lake Capital. Before being promoted to CEO in April 2019, Jim served the companies as CFO overseeing all finance, accounting, risk management and treasury functions for the organization. Jim has over 25 years of experience in business and finance, beginning his career with six years in public accounting before moving to the private sector. He spent eight years as part of the senior management group for a Philadelphia family office focusing on financial management of the diversified portfolio companies along with acquisitions, dispositions and serving as a member of the strategic planning team. Jim served as CFO for a number of companies before joining Times Shamrock Communications in 2014. Mr. Lewandowski earned a B.S. in Accounting from Penn State University and achieved his CPA designation while in public accounting. He is a member of the American and Pennsylvania Institutes of Certified Public Accountants. Jim now resides in NEPA with his wife Nancy and daughter Katie.
Scott Brickel - Chief Financial Officer
Scott Brickel – Chief Financial Officer
Scott Brickel has been Chief Financial Officer at Times-Shamrock Communications since May 2019. As Chief Financial Officer, Scott holds oversight responsibility for planning, implementing, managing and controlling all finance related activities for the Company. Scott has over 25 years of experience with various manufacturing companies in the Scranton area.
Prior to joining the Company, Scott was Chief Executive Officer/Chief Financial Officer at DeLuxe Building Solutions, Inc., a modular construction company start-up offering integrated systems for designing, fabricating & assembling steel-framed, volumetric modular units. Preceding his time at DeLuxe, Scott was Chief Executive Officer at Olympia Chimney Supply Inc. providing executive leadership and direction to financial stewardship initiatives within a $25M Private Equity-backed manufacturer of stainless steel chimney liners, chimney systems, and accessories. Scott began his career in public accounting with Parente Randolph (now Baker Tilly) and held executive management positions with Warren Diamond Powder Co., FiNet Technologies, Panel Prints, Inc. and Tammac Holdings Corporation.
Scott holds a BS in accounting from Lycoming College and a MBA from the University of Scranton.
By the numbers
The Times, Voice, Speaker & Republican Herald:
Luzerne, Lackawanna & Schuylkill readers
Percent of Adults Reached
By the numbers
Times-Shamrock Digital, with our portfolio of Web sites, is the markets' most trusted source for comprehensive coverage of local news, sports and entertainment. This tremendous reach, along with tools like video and mobile advertising makes Times-Shamrock's suite of Web sites the ultimate source for ad targeting, tracking and value.
When it comes to the newspaper advertising Times-Shamrock gives us a really good outlet because, let's face it, in this area people read the newspaper. So any time we do an insert it's always been a tremendous success for us, we always get a very nice lift in our business.
Joe Fasula, Gerritys Supermarket
The increase in sales were probably the biggest, that made me the happiest. The publicity that we've received from customers coming in, old friends that I would see in the street saying that they've heard our ads, it's just over and over and over again.
Jim Cadden / Cadden Brothers
The main advantages are that we've done other forms of advertising but we've not ventured into radio, now we're exposed to the new market and that's been very helpful.
Paul Mackarey / Mackarey and Mackarey Physical Therapy
The people who are connected with this radio station can't be any nicer and particularly our personal salesperson really understood our history, understood why we do we do.
Jean Manning / Mannings Farm Dairy
By the numbers
Times-Shamrock radio fits every demographic. Radio is an efficient, targeted advertising medium and Shamrock Communications has some of the most popular stations in their markets.
Average hours spent listening per week
Adults 18+ listen to our stations weekly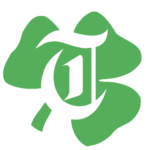 Times-Shamrock Communications
149 Penn Ave. Scranton, PA 18503
Subscribe
All-Access subscription plan provides you with access to all content on all platforms – print, online, mobile phones, tablet devices and e-editions. To get started, subscribe to home delivery today!